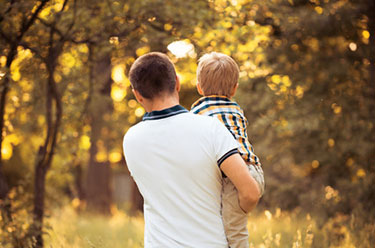 If you want to be absolutely sure who the father of your child is, or you want to be sure you are the father of a child, you can gain clarification with a DNA-Test.
For the paternity test a swab of the mucus membrane on the inside of the cheek in the mouth is taken with a sterile cotton swab. With that, the DNA from father and child are compared. The swab is completely pain-free and can be performed on newborns. The results will come back within 2-3 days. You will receive a detailed report with the test results by mail.
Cost of a paternity test
Cash, ATM (Maestro) or credit card payments are of course all accepted.