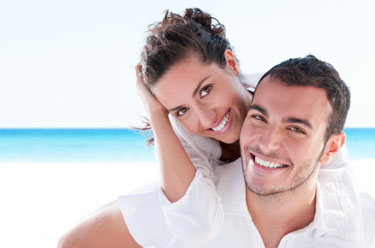 The prevention, diagnostic and therapy of sexually transmitted diseases are the basic foundation of a healthy and safe sexuality. Regardless of being a man or a woman, young or old – everybody can get infected.
Risk check
The risk check is a laboratory examination for sexually transmitted diseases such as HIV, Hepatitis B + C and syphilis. A gonorrhea and chlamydia test as well as the discussion of the results are also part of the package. The risk check I. can be extended by an examination by a medical specialist, which costs € 140,-.
If desired, women can also be checked for HPV (Human Papillomavirus), which, in the worst case scenario, can cause cervical cancer.
Who should get the Risk check?
It is often difficult for people who fear that they might have been infected to seek council because they fear embarrassing questions. At VenusMed you are taken care of by an experienced and empathetic team and you can even start the appropriate treatment if necessary. Don't hesitate, schedule an appointment now!
A regular examination is especially important for people with frequently changing sexual partners or after a one-night stand. The risk check can be conducted anonymously or not.
Cost for the Risk check
Cask, ATM (Maestro) or credit card payments are of course accepted.
| | |
| --- | --- |
| Risk Check (sexually transmitted diseases) | 170,- € |
| Risk Check + medical examination | 310,- € |