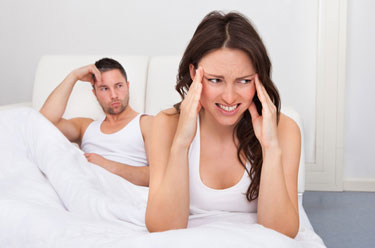 The Venus Check is the comprehensive interdisciplinary clarification of sexual problems by a gynecologist, urologist and psychologist or psychotherapist.
What do I gain from the Venus Check?
Stress, problems, psychological or physical factors, as well as a number of sicknesses can disrupt the healthy balance, that we need for a satisfying sex-life and that can cause deep depressive moods and the complete stop of the production of happiness hormones in extreme cases. Libido-loss, virility impairment, painful sex or general listlessness should never just be viewed as a symptom of aging. The comprehensive clarification of the source is the first step back to a fulfilled sex-life!
Process
Usually there are two appointments for the Venus Check. During the first appointment you will have your blood drawn for a hormone analysis. During the second appointment you will talk about the results with a doctor. During a following sexual counseling interview with a psychologist or psychotherapist you will talk about the psychological components.
Venus Check Cost
Cash, ATM (Maestro) or credit card payments are of course all accepted.
| | |
| --- | --- |
| Venus Check (interdisciplinary clarification of sexual problems) incl. hormone test | 230,- € |
You can learn more about the cost of further treatments at VenusMed on the cost page.